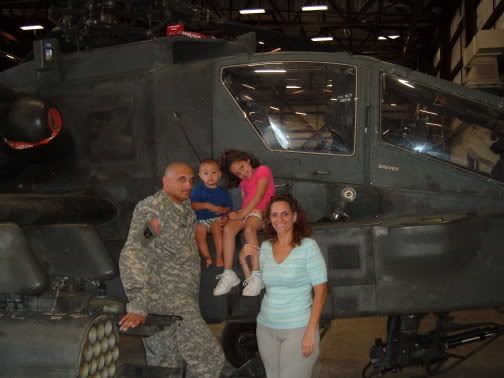 Blah.
What can I say? I have been more than lax in my posting duties and have no other reason except for apathy.
Blah.
What started as a hiatus due to visiting my little brother and his family at Fort Riley, KS, turned into a lame duck excuse to drop off the planet.
Except I didn't drop off the planet. I landed next to an Apache helicopter! :o
So, now I'm back.
(Insert Gloria Gaynor's "I Will Survive" in whatever key you sing.)
I'm running the
Dash for Donation 1/2 marathon
on July 22, 2006 here in Columbus. I have recently, i.e. today, started training again. I did 3.5 miles this morning at the gym on the treadmill. I abhor running on a treadmill. There's nothing to stop me from stopping. I much rather run outside and go somewhere, if only for the simple fact that I have to get back where I started. Pretty good logic there, no??